I've been surfing the net like crazy during my juice fast, with my mouth watering over several gorgeous and
delicious raw vegan recipes
(yeah didn't know raw could look THAT good!). Also, I've been looking up bento lunches, which are japanese lunches at
JustBento
. I'm supposed to gently break my fast next Monday with mostly raw veggies and fruits. So here are a few Raw and Cooked foods I'm thinking about making for my lunches (Or the upcoming breaking fast-days).
Raw:
I love the idea of these. However, I can't get hemp seeds, so I think I'll use sesame seeds or almonds instead :). Maybe even dilute the raisins with some leftover juice pulp.
Recipe here
.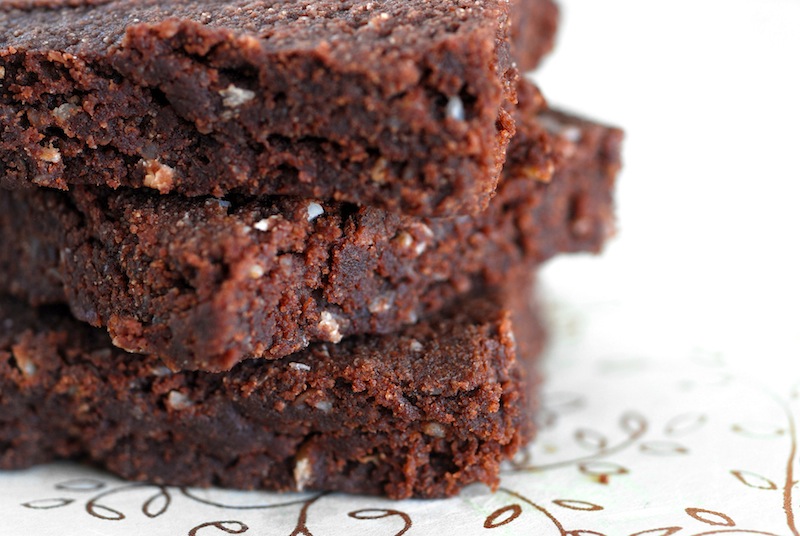 Now this is something I've been craving for a while! Brownies :D.
Recipe here
.
When I saw this, I thought to myself "why don't I just peel fruit into strips like zucchini pasta??". I hadn't thought of it before, and this dish looks delicious! I think I'd skip the papaya and use banana instead. Maybe reduce the avocado and add some pine nuts and pomegranate seeds. Yum!
Recipe Here.
Spring Veggie Namul with Crabstick
Although this is a Japanese side dish, I'd totally make this my main lunch dish! I absolutely have a weakness for crab sticks, they are probably my most favorite food ever. I'd probably marinate these veggies instead to be less crunchy and mimic that cooked texture, and substitute the crab sticks with real crab or roasted cashews/pine nuts.
Recipe Here.
It's all about texture. Who would have thought that slicing cucumbers like pasta would look and sound so good?? I LOVE this idea! Unfortunately I don't have access to nutritional yeast for the pine nut cheese, but I'll use commercial vegan cheese instead :3.
Recipe Here.
Japanese Omelet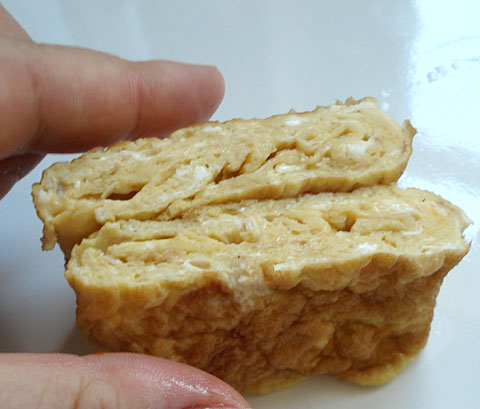 I've always wanted to try these ever since I've watched anime and BOF. However, since these are eggs, I won't be able to for quite some time (I'll be detoxing post juice fast). So I remembered
raw dehydrated cinnamon banana pancakes
I made when I went raw for 30 days two years ago. If I just dehydrate it on low heat in the oven overnight, it should be gummy enough to roll :3. add some walnut bits to the mix, then drizzel liquid stevia on top and you're good to go! I think I'll use a third of the flax seeds mentioned.
I'll have to finish this post later. the neice wants my comp! lol.